Tork Craft Water and Dust Proof Hard Case 420x300x290mm (PLC1570)
- Waterproof, crush-proof and dust-proof
- Easy open double throw latches
- Overlapping interlocking lid eliminates any distorting, mismatching and contributes to an overall sturdy case
Would like to ask a question, please login.
Description
Tork Craft Water & Dust Proof Hard Case 420x300x290mm (PLC1570)
Description:
Excellent heavy duty, professional equipment case for serious photographers, videographers, audio specialists, sportsmen and outdoor enthusiasts. These boxes will protect your important gear from the elements. A must-have to transport sensitive equipment and instrumentation.

- Waterproof, crush-proof and dust-proof
- Easy open double throw latches
- Overlapping interlocking lid eliminates any distorting, mismatching and contributes to an overall sturdy case
- Engineering Polypropylene Plastic
- Molded-in padlock holes
- With foam padding (shapeable).

Dimensions:

- 420mm x 300mm x 290mm (OD)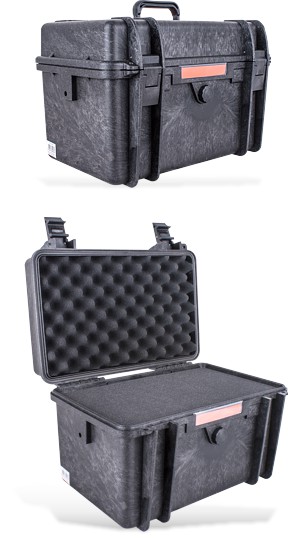 Please Login to Write a Review
There are yet no reviews for this product.
Please make sure you are Logged in to write a review.
---
---